Martial Arts training presents students with the opportunity to improve themselves physically and mentally. Practicing Tae Kwon Do offers many spiritual, physical, emotional, and social benefits. In order to truly attain the many virtues embodied in the martial arts, a good instructor is essential.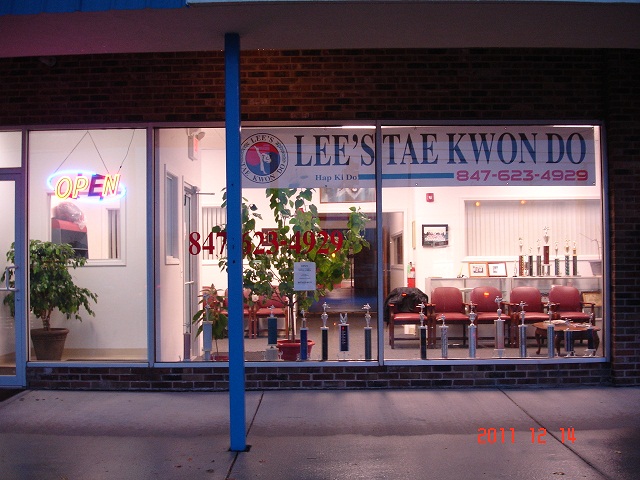 Grand Master Lee teaches respect and mental discipline in a safe and supervised environment conducive to learning. Students of Lee`s Tae Kwon Do build self-confidence and learn self-defense skills on a daily basis. Grand Master Lee's students are taught to evaluate their often complex environment and behave ethically in all situations. They possess a trusting relationship with Grand Master Lee because his non-intimidating tutelage. Which encourages peer relationships, spirited competition, and practical interaction.

Tae Kwon Do is an art that teaches a sense of responsibility for one self and others. At Lee`s Tae Kwon Do, students learn to assess their abilities and disabilities and to improve upon their weaknesses. In addition to the many mental benefits, the physical aspect of Tae Kwon Do translates into improved strength, balance, and flexibility.
So Why Choose Lee`s Tae Kwon Do over other Martial Arts Schools?
The excellent and experienced instructors
Business Stability, Lee`s Tae Kwon Do has been open in the same area Since April, 1990.
Accommodating Class Schedules.
Fun Atmosphere.
Loyal Student Membership. (Over 200 Kids and Adults Enrolled)
Emphasis On Mental and Physical Well-being.
Over a 5,000 sq. ft. facility for convenient exercise and Tae Kwon Do training.
Large Comfortable Lobby Area.
Martial Arts can broaden your horizons on so many levels. You are never too young or too old to start learning Tae Kwon Do.
We invite you to come join us!